Nam Van Phong General Port map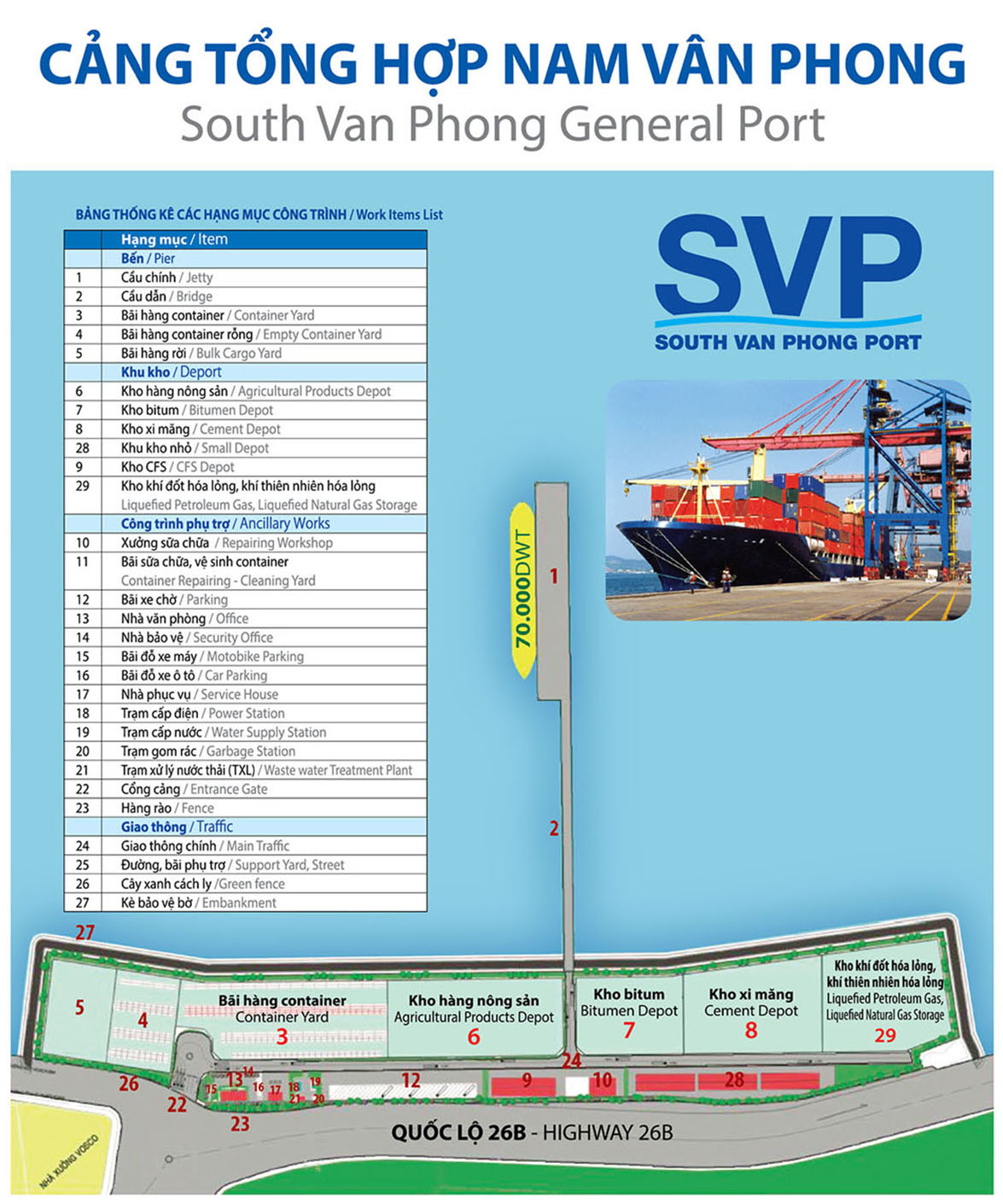 Located at Ninh Thuy Industrial Park, South Van Phong General Port is a natural deep-water port, the minium depth is 15meters, the piers is 234meters in length and 35meters in width which can accommodate vessels and container ships up to 70,000DWT and to be expanded to 100,000DWT in future.
Roadway system connects the Port to Cam Ranh international Airport and Railway Station. Goods imported - exported through the Port, following the National Highway 1A to the northern and the southern provinces bordering Khanh Hoa province, and following the National Highway 26B to the Central Highland provinces. South Van Phong General Port brings great benefit of business to those companies in Nhinh Thuy Industrial Park in particular and companies in the area in general.